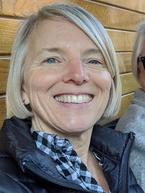 Ross Stores reaches halfway mark of FY 2021 expansion plan
Ross Stores Inc. said it opened 30 stores in June and July, part of an overall plan to add approximately 60 new locations during fiscal 2021.
The 22 Ross Dress for Less and eight dd's Discounts stores opened across 11 different states and reflect an ongoing commitment to expand the two chains, the company said.
"This summer, we expanded our presence in our largest markets of California, Florida, and Texas, and also added locations in newer states, including Illinois for dd's as well as Ohio and West Virginia for Ross," said Gregg McGillis, group executive vice president, property development.
See Also
Ross CEO offers conservative forecast despite big sales gain
"Looking ahead, we remain confident in our ability to grow to at least 2,400 Ross Dress for Less and 600 dd's Discounts locations over time," McGillis said.
The company currently has a total of 1,896 locations in 40 states, the District of Columbia, and Guam.
On an earnings call in May, Ross Stores Inc. CEO Barbara Rentler said that the company's performance for its fiscal first quarter ended May 1 "significantly exceeded" expectations as consumers spent stimulus checks and returned to stores after the Covid-19 vaccine became more widely available.
For its fiscal first quarter ending May 1, the Dublin, California-based retailer saw sales improve to $4.52 billion, more than 250% higher than the same quarter last year and 13% higher than the comparable period in 2019.
The company had fiscal 2020 revenues of $12.5 billion.
Rentler said was optimistic about the rest of the year but gave more conservative year-end guidance because some factors — such as pent-up demand and the government stimulus payments — won't be in play going forward.